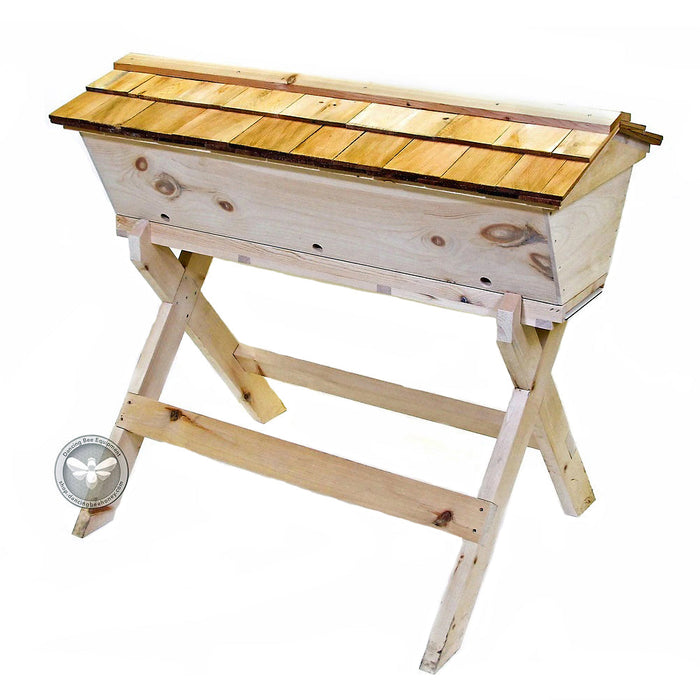 Dancing Bee Equipment | Top Bar Hive
Sold out
Original price
$336.78
-
Original price
$336.78
Does Not Qualify For Free Shipping - Shipping quote will be sent after order is processed.
This top bar hive is expertly designed and Canadian made. It features individual bars laid across the top of the hive cavity. The bees build their comb down from these bars naturally, without the use of a 4 sided frame or foundation.
The hive box comes fully assembled. The stand ships flat and requires assembly.
124 x 57 x 121 cm.
100% Canadian Made.