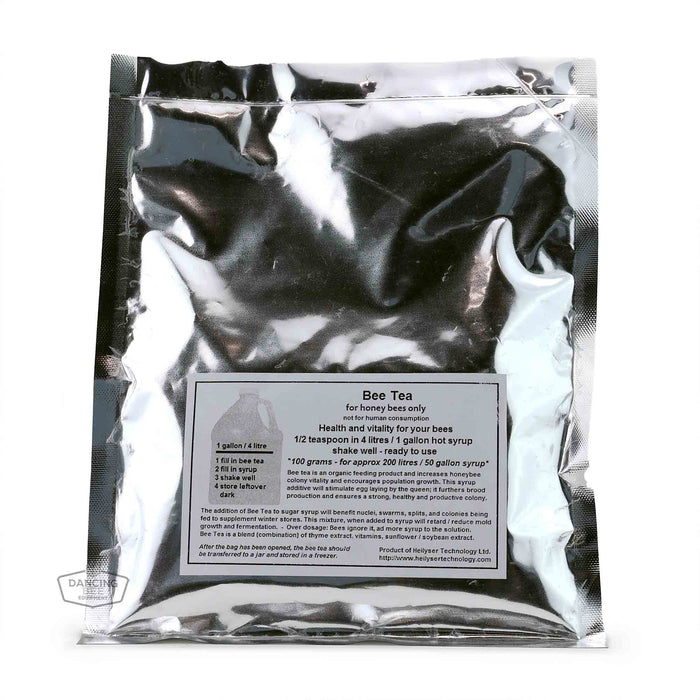 Heilyser Technology | Bee Tea
Sale
Sale
Original price
$19.99
-
Original price
$19.99
An organic feeding supplement for honey bees. A blend of thyme extract, vitamins, and sunflower/soybean extract.
Bee Tea is ready to use powder and can be dissolved in syrup to feed the honey bees. It is the best way of delivering Thymol to bees and larvae, bees bring it to every part of the hive in a short time. The products that are available to treat Nosema only treat the infective phase and not the spores. Thymol is known for its antifungal properties and has been scientifically proven to control the infective phase and the Nosema spores.
One package makes approximately 200 litres of syrup.
For best results add 1/2 teaspoon (2 grams) of powder into 4 litres (1 gallon) of warm 1:1 sugar syrup. Shake well.
100 grams