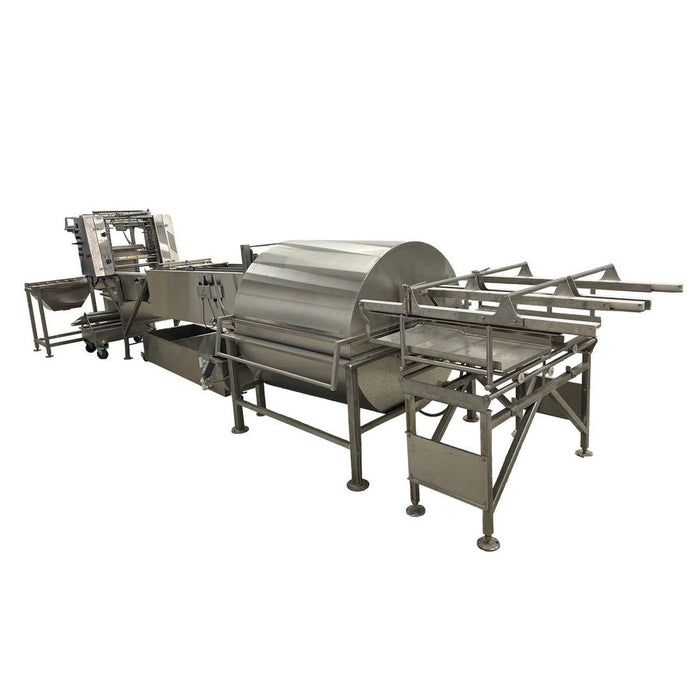 SUNNYBEE Extracting Lines | Special Order Item
Sold out
Original price
$0.00
-
Original price
$0.00
We are proud to offer a High Quality, Canadian-Made complete honey extracting lines in 40, 60 or 120 frame sizes. SUNNYBEE ensures high quality honey processing equipment fabricated to the highest standards. 
Complete lines include: 
Deboxing table with uncapper load ram and cappings hopper. 
16 frames per minute Hot blade uncapper 
Frame collecting trough with electric load ram
Horizontal load extracting drum with VFD drive.
Unload side rails to accommodate all frames in extractor. 
Wax press sized for extracting line capacity.
Heated, 60 gallon sump tank.
Here is a video for you to have a better look at how this easy-to-use system works. From out the supers to back in.​ 

https://www.youtube.com/watch?v=GB8rkrhCWkw&t=1s


Available by Special Order only.
Please call 905-753-2623 for details.
Does Not Qualify For Free Shipping