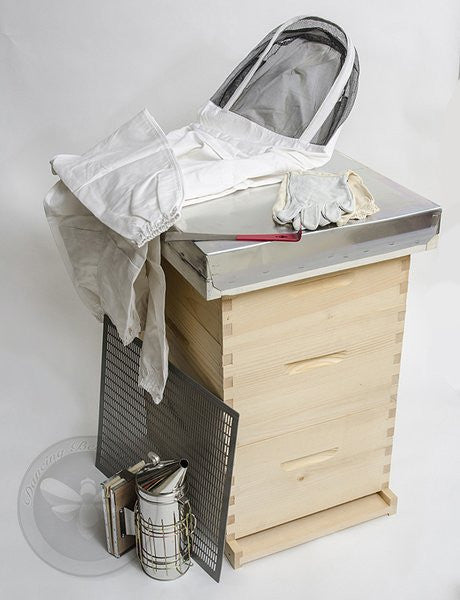 Standard Kit
Sale
Sale
Original price
$295.95
-
Original price
$295.95
Dancing Bee wooden-ware is manufactured in Canada with a high level of quality control and uniformity. Wooden-ware is standard 3/4" thickness white pine. All our hive boxes are finger jointed making them durable and long lasting. Easy to grip handholds will make even the heaviest honey or brood more manageable.
Kit includes our best selling cotton jacket:
The Bee steward line offers exceptionally good overall protection. This Jacket is made for for rugged beekeeping and long days in the bee yard. It holds up well to abuse and overwork. Made of robust cotton and a strong metal zipper this jacket should last a long time. The hood offers comfort and a clear view.. Elastic cuffs provide snug fitting without being too tight. Pockets also provide needed storage for when working in the yard..

2 brood boxes
20 deep frames
medium super
10 medium frames
plastic queen excluder
inner cover
outer cover
bottom board
bee jacket
gloves
hive tool
smoker (may vary from picture)