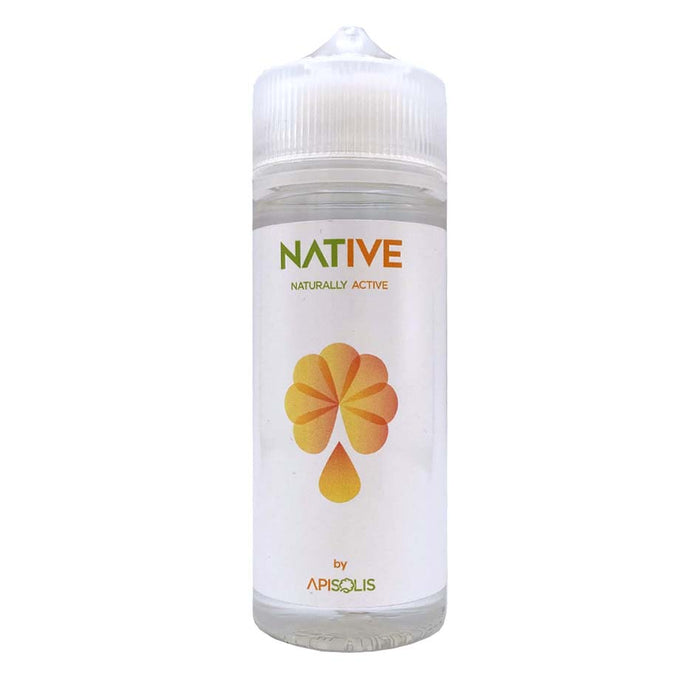 Apisolis Native | Liquid Smoker Fluid | 120ml
Sale
Sale
Original price
$26.95
-
Original price
$26.95
Liquid Smoker Fluid - 120 ml

Health - Safety - Comfort 
Beekeepers are often confronted with the restrictive use of the smoker. This practice is not very respectful for bees, the environment and beekeepers.
Apisolis produces a soothing vapor formulated with active ingredients contained in essential oils. Not requiring combustion, and avoids all risk of burns. The temperature of the Apisolis is automatically regulated. It generates a soothing and homogeneous vapor. Does not run continually, but one when bellow is activated.

This patented formula is gentle on bees and smells great. 
Add this product to your cart to complete the kit - 120ml Native Bottle
PRE ORDER PROMOTION: Buy an Apisolis and receive a FREE Native bottle 120ml.

PRE ORDER DRAW: Pre-Order an Apisolis and enter a draw to win it for free! You will receive store credit or refund for the full amount of your purchase if you win the draw. 

Made In France.
See what our beekeepers have to say about the product!
Pre-order sales are ending December 31,2020. Products will be shipped out once they are received in Early 2023.